A-rated efficient boiler installations in Thornbury
We provide boiler installations throughout Thornbury and the surrounding areas.
If you're looking to replace your current boiler for a more modern, more energy-efficient, and more compact boiler for your home in Thornbury, then C Brookes Plumbing & Heating are the right company for you.
For more information and details about our service, get in touch with our highly experienced engineers by calling us on 07716 101545, or use out alternative contact methods which are available at the bottom of this page.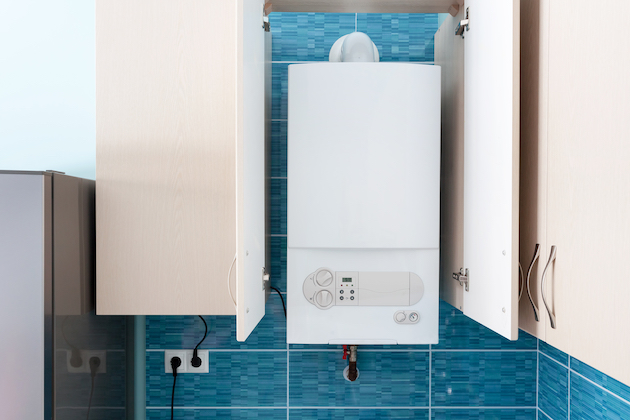 Why you might need a new boiler
We understand that choosing a new boiler for you home is not as simple as a decision as it may seem, but we can assure you that CBrookes Plumbing & Heating are dedicated to providing our customers with the best boiler installation service in the Thornbury.
Our new boilers are often more energy efficient, meaning that whilst boiler replacement can be costly, it can also result in savings on household energy bills, as modern boilers can result in huge savings on your gas bill each year.
If you have an older, more traditional model of boiler it will probably be classed as a band-G boiler, with an energy efficiency of less than 70%! That's why we advise that if you have not had a new boiler installed in the last 5-7 years, you should really think about doing so.
If you replace your old boiler with one of our 'A rated' condensing boilers, it will have an energy efficiency of up to 90%. This could result in saving an impressive £300 a year on energy bills.
The extent of your savings will depend on your house size and type, and the current levels of energy efficiency your house has. The general rule of thumb is that the more insulated your home, the less energy your boiler needs to use in order to maintain the right temperature for your home.
Contact us today for a boiler installation in Thornbury
If you live near Thornbury, or any other surrounding area in Bristol, such as Bradley Stoke or Yate, and you'd like to get in touch, you can give us a call on, 07716 101545 or by send an email to cbrookesplumbing-heating@outlook.com. Or if you prefer, you can even send us a message via our contact form on our website.