Renewables in Bristol
Air source heat pump, ground source heat pump, solar PV and hybrid system installations
Are you based in the Bristol area and are interested in renewables? Then look no further than C Brookes Plumbing & Heating.
If you're looking to cut down your carbon footprint and reduce the amount you spend on energy bills each month, then renewables could be the perfect solution. Renewables come in various forms, including air source heat pumps, ground source heat pumps, solar PV and hybrid systems. We are able to install, service and maintain these types of renewables to ensure that your home
Using quality brands such as Vaillant, Mitsubishi and Daikan, we are able to ensure that our customers receive a product that is reliable and long lasting.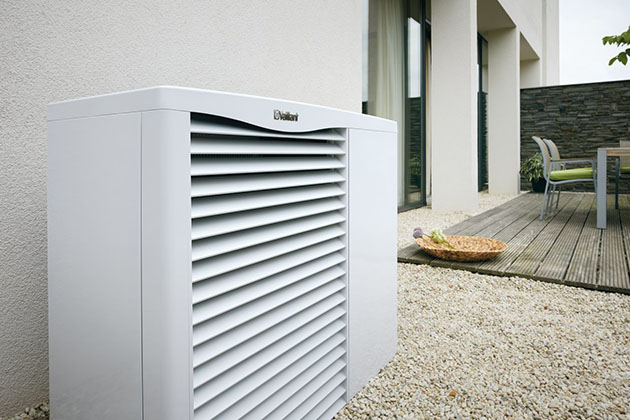 Why use C Brookes Plumbing & Heating?
When you choose C Brookes Plumbing & Heating, you can rest assured that the engineer carrying out the work is fully qualified and highly experienced with renewables. We commit ourselves to a high standard of workmanship and excellent customer service so that you receive the best service possible.
Furthermore, we have had our insurance documents Verified by Expert Trades.
If you'd like to see what our customers have to say about their experiences with us, please check out our reviews.
Air source heat pump installation in Bristol
Air source heat pumps use heat from outside air to heat your home and hot water. While it uses electricity to run, the amount of heat generated far outweighs the electricity it takes. If you are interested in having an air source heat pump installed for your home, then please get in touch.
Ground source heat pump installation in Bristol

Ground source heat pumps use pipes buried underneath the ground to extract heat naturally from the earth. This heat can then be used to heat up radiators, hot water and underfloor heating, whatever you have in your home. If you'd like to find out more about ground source heat pumps, please contact us.
Solar PV installation in Bristol

Solar PV (short for solar photovoltaic) panels essentially capture the energy from the sun and converts it into electricity that you can use in your home. By having these installed, you are able to generate your own renewable energy. To find out if solar PV is right for you, please contact us today.
Interested in renewables in Bristol? Contact us
If you'd like to find out more information regarding renewables, then please do not hesitate to contact us today. Whether you're curious about renewables, or if you'd like us to provide you with a free, no obligation quote, just get in touch and we'll be happy to help.
You can send us a message using our website's contact form or give us a call on 07716 101545.
Thank you and we look forward to hearing from you.