Plumbing Services
We offer general plumbing services throughout Winterbourne, and the surrounding areas near Bristol, such as Thornbury, Yate and Bradley Stoke.
Not only do we offer our heating services across Bristol and the surrounding areas, including Thornbury, Bradley Stoke, and Yate, we also have our professional plumbing services at hand for when you need them. From bathroom installation to pipework and pressure adjustments, we're here to help. If you'd like find out more as soon as possible, why not give us a call via our phone number on, 07716 101545. For any of our other services, see our services page.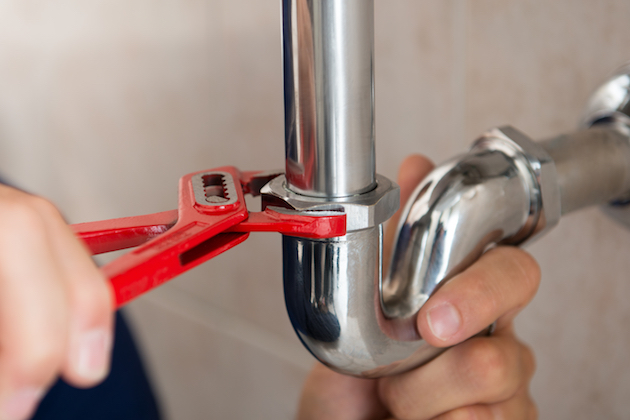 Our plumbing services
Here at C Brookes Plumbing & Heating, we offer a variety of plumbing services for your home, so no job is too big or too small. If you're interested in exactly how we can help you and your home across Winterbourne, including Thornbury, Yate, Bradley Stoke and Bristol, then find out below.
Bathroom refurbishments

Hot water cylinder installation

Leaks and overflows




Pipework and pumps

Immersion heaters

Airlocks and ball valves

Bidets and burst pipes
Not only do we offer those above, but we have so much more, that if your home needed, we'd be more than happy and able to help. In addition to this, our services are reliable and professional and our customers' demands and needs with their plumbing projects are our priority.
Why choose C Brookes Plumbing & Heating for plumbing services?
At C Brookes Plumbing & Heating, we always do our best to put our customers first. We want to make sure that you are getting value for money whenever you need any plumbing task completing near Winterbourne and the local area, which is why if you ever have a leaky tap, blocked drain, burst pipe, or blocked toilet, our reliable plumbing experts are just a phone call away.
We pride ourselves on providing a personal service to our local customer base in Winterbourne, and our many years of experience in local areas such as Thornbury, Yate, Winterbourne, Bradley Stoke and other areas in Bristol means that our customer feedback is something we're immensely proud of. To read the reviews and feedback from customers, check out our reviews page.
Using our expertise, combined with our extensive knowledge and experience in the plumbing and heating industry, we will be able to provide you with a free quotation on any plumbing tasks that need to be completed in your home. Just give us a call on 07716 101545 to find out our prices.
You should also know that here at Brookes C Plumbing & Heating, we are Gas Safe registered and take pride in our friendly services and quality workmanship. Do you require plumbing services across Winterbourne? Why not find out more of our contact details below and let us help you and your home!
Require a Professional Plumber in Winterbourne?
If you need a professional plumber in Winterbourne, Yate, Bristol, Bradley Stoke, or Thornbury, then look no further. Want to get in touch about our plumbing services? If so, you can reach us via our phone number on, 07716 101545 or even by sending us a message through the contact form on our website and finally via email at, cbrookesplumbing-heating@outlook.com. If you'd like to see exactly what we've done for previous customers, see our gallery page.