Boiler Installations
Offering boiler installations throughout any areas local to Bristol such as Winterbourne, Yate, Thornbury, Bradley Stoke and any surrounding areas.
If you're looking to replace your current boiler with a newer, more efficient one, then you've come to the right place. C Brookes Plumbing and Heating are dedicated to providing our customers with the best boiler installation service in the local area. For more information and details about our service, get in touch with our highly experienced engineers by calling us on 07716 101545 or 01454 537735, or use our alternative contact methods which are available at the bottom of this page.

Why might you need a new boiler?
We understand that choosing a new boiler for your home is not an easy decision and we aim to make that decision as easy as possible. There are some major benefits to upgrading and replacing an older, outdated boiler.
Our new boilers are often more energy-efficient, meaning that whilst boiler replacement can be costly, it can also result in savings on household energy bills, as modern boilers, can result in savings of up to 50% on energy bills per year!
If you have an older boiler that is non condensing it will probably be classed as a band-G boiler, with an energy efficiency of less than 70%. If you replace your old boiler with one of our 'A rated' condensing boilers, it will have an energy efficiency of up to 90%. This could result in saving an impressive £300 a year on energy bills.
Of course, the degree of savings will always depend on your house size and type, and the current levels of energy efficiency your house has. The more insulated your home, the less energy your boiler needs to use in order to maintain the right temperature for your home.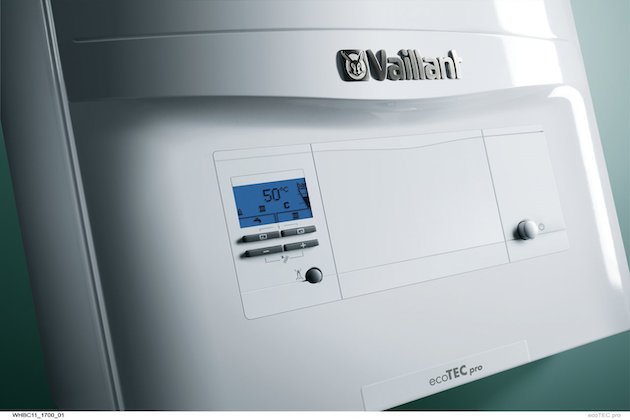 Why hire us for a boiler installation?
At C Brookes Plumbing and Heating, we really do care about our customers. We want to make sure that the boiler you choose is a perfect fit for you and your home, which is why we will carry out a free survey on your property when initially entering your home.
Using our expertise, combined with our extensive knowledge and experience in the industry, we will be able to provide you with a free quotation on what boiler we think is best suited to your property.
You might be thinking that you have no idea how to decide which boiler is best for your home. Well, if you hire C Brookes Plumbing & Heating for a boiler installation, you will be choosing a company that knows all there is to know about which are the best models and brands of boilers for your home. We have a great deal of experience in installing energy-efficient boilers and so know exactly what is required when it comes to customers' needs and preferences. Why not take a quick read through our recent blog post on the best gas boiler for your home?
When choosing C Brookes Plumbing & Heating, you can rest assured that your heating needs are in safe, good hands as we can guarantee that all of our heating engineers are Gas Safe registered. We strongly suggest that you only employ Gas Safe registered engineers for any boiler installations that you may need.
(More: Benefits of installing an Eco-Friendly Boiler)
Reliable, accredited boiler installers
We are immensely proud to say that we are accredited installers for a number of top boiler manufacturers across the UK. Being partnered with multiple leading boiler brands allows us to offer various options to our customers, with no brand bias, so we can give you an honest assessment of which boiler best meets your needs and budget.
Vaillant has been in the heating market for more than 140 years. They manufacture one of the widest range of gas boilers to meet the demands of all UK house types and sizes. From one-bedroom apartments to five-bedroom large family homes with multiple bathrooms, they have a product to deliver comfort for most homes. The Vaillant range covers 12kW to 65kW and works perfectly with a variety of hot water cylinders, heating controls, and flue systems available. We can offer between 5 and 10 years parts and labour warranties with Vaillant, depending on the model you choose.
Every ATAG boiler that we install comes with a 10-year warranty as standard for all parts and labour. They're built to last using the highest quality stainless steel and brass components. Not only are they the most energy-efficient boilers in Europe, also have the lowest NOx emissions meaning they're kinder to the environment.
We can also offer between 5 and 10 years of parts and labour warranties with Glow-worm depending on the model you choose. More information on the Glow-worm range of boilers can be found here.
Contact us today for a boiler installation near Winterbourne

If you'd like to view some of the previous boiler installations we have done for customers, you can check out the gallery page. If the photos aren't enough to convince you to get that new boiler installation, why not take a look at what some of our previous customers have said about us and our services on our reviews page?
If you live near Winterbourne, or any other surrounding area such as Bristol, Thornbury, Yate, or Bradley Stoke, and you'd like to get in touch, you can give us a call on, 07716 101545 or 01454 537735 or by sending an email to cbrookesplumbing-heating@outlook.com. Or if you prefer, you can even send us a message via our contact form on our website.