Traditional boilers are known to have deadly carbon monoxide leaks, which can lead to poisoning. The amount of air pollution caused by the waste gases generated by these boilers is determined by the fuel used to generate heat. Heating systems have traditionally been fuelled by fossil fuels, and this has been one of the biggest causes of air pollution. Despite the fact that many boilers use fossil fuels, individuals are increasingly turning to greener, more energy-efficient heating alternatives.
Investing in a green boiler system can allow you to reap long-term benefits. As a result, an eco-friendly boiler is great for lowering your carbon footprint while also saving you money. Check out some of the advantages listed below!
We offer eco-friendly boiler installations in Bristol & the surrounds including the areas Winterbourne, Yate, Thornbury, Bradley Stoke and any surrounding areas give us a call today on 07716 101545!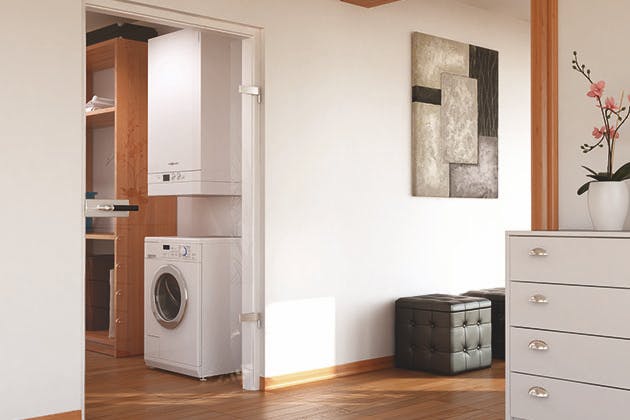 Benefits of installing an Eco-Friendly Boiler in Bristol or the surrounds
Reduced emissions - Eco boilers are intended to meet the most recent UK emission guidelines. These boilers are designed in such a way that they protect both the end-user and the environment.

Highly energy efficient - Cutting-edge technology used in the manufacturing of eco-boilers helps to reduce heat loss and increase heat transfer. Boiler controls, such as thermostatic radiator valves, can more effectively manage room temperature.
Fuel Savings - Green boilers consume less fuel for the same amount of labour, resulting in maximum fuel savings. With a 90 per cent energy rating, you'll save a lot of money in the long term.
Smart design and innovation - Advances in design and engineering have enabled the manufacture of smaller boilers that require less installation space and are less noisy to operate.

Contact us today if you need an eco-friendly boiler installed near Winterbourne
If you'd like to see some of the prior boiler installations we've completed for customers, please visit the gallery page. If the photographs aren't convincing you to get that new boiler installed, why not read what some of our former customers have said about us and our services on our reviews page?
If you reside near Winterbourne or any of the local areas such as Bristol, Thornbury, Yate, or Bradley Stoke and want to get in touch, you can call us on 07716 101545 or send us a message via our website's contact form.