Bathroom Installations in Winterbourne
Offering our expert bathroom maintenance, repair and installation service throughout Winterbourne, and other areas in Bristol, such as Yate, Thornbury, Bradley Stoke and any surrounding areas.
Here at C Brookes Plumbing & Heating we can either help with as little as the design of your dream bathroom to the full installation of your dream bathroom. Want to find out more about our other services? Visit our services page. If you'd like to get in touch with us as soon as possible, why not give us a call on, 07716 101545 or 01454 537735.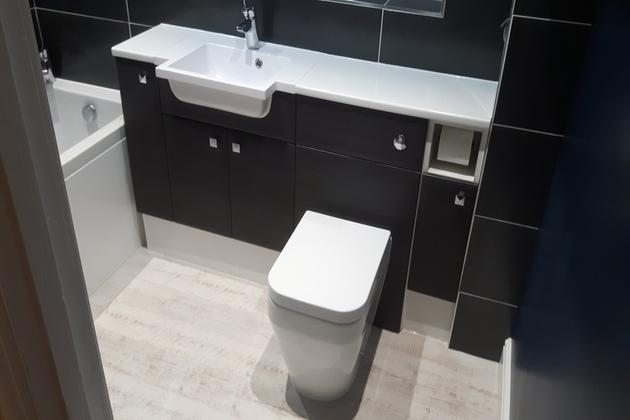 Bathroom Services in Winterbourne
Our bathrooms are a huge part of our homes. Having a brand new bathroom installed in your home can add the quality of experience you're looking for with your bathroom. If you'd like to find out how we can help with your bathroom needs and demands, then look no further.
Here at Brookes C Plumbing & Heating, we will help with the design of your new bathroom to all the plumbing features and can even supply all the materials necessary. In addition to this, we have included a few benefits and advantages of installing a brand new bathroom below;
By installing a brand new bathroom you can add value to your property if you ever decide to sell and move home.
Installing a bathroom means that your bathroom will benefit from modernisation and can look exactly how you want it to look.
On top of the previous point, a new bathroom means you can make better use of the existing space in the room as the design is entirely new and to your needs and demands.
Our Bathroom Installations
If you are looking for a bathroom installation near Bristol, then CBrookes Plumbing & Heating is the right company to choose. We can turn that dream of a brand new bathroom into a reality. We offer a bespoke, bathroom installation service, taking care of all aspects of the job from start to finish. Our process goes as follows:
Initial consultation
The first step you need to take is to book a free consultation with one of our bathroom specialists. We will asses your current bathroom and discuss what you'd like from your new bathroom. From there, we'll come up with a free estimate so you've got an idea of the cost.
Installation process
Once you confirm the plan, we can start the installation process. We'll remove the old bathroom and get to work on installing all of your new appliances, so that we constantly keep you updated every step of the way!
The finishing touches
Once the bathroom appliances have been installed, we will then take care of the finishing touches, finalising the electrics, plumbing and heating and applying final decorative improvements.
Are you ready for a brand new bathroom to be installed in Winterbourne, Yate, Thornbury, or Bradley Stoke? Why not find out how we can help by getting in touch via the contact details below?
Need Our Bathroom Services in Winterbourne?
If the answer is, "Yes! I need my dream bathroom installed!" then you're in the right place for exactly that. If you'd like to get in touch with us, you can call us via our phone number on, 07716 101545 or 01454 537735. Alternatively, you can also send us an email at, cbrookesplumbing-heating@outlook.com or send us a message via the contact form on our website. On a final note, if you'd like to see our previous work for customers, check out our gallery page. For the reviews we've received from customers, see our reviews page.