A ground-to-water heat pump extracts heat from the ground outside your home and uses it to heat your radiators or underfloor heating. It can also heat water stored in a hot water cylinder, allowing you to have hot taps and showers. We've covered the several advantages of installing a ground source heat pump in this article!

If you're interested in our ground source heat pump services in Winterbourne, Yate, Bristol, Bradley Stoke, and Thornbury call us at 07716 101545.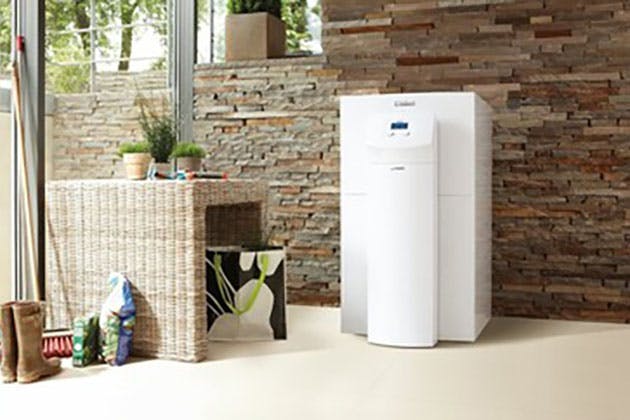 The Main Benefits of Installing a Ground Source Heat Pump in Bristol

Eco-friendly - clean & combustion-free
High efficiency! - With energy efficiencies of over 400% reducing your energy usage making them even more environmentally friendly
Reduced Carbon Footprint - Heat pumps use ground energy and require only a minimal amount of power to operate, reducing your carbon footprint significantly.
This heating system can make your property carbon-free! - The system will be carbon-free if the electricity comes from a renewable source such as solar or wind.
Duel Purpose Systems - Ground source heat pumps are capable of delivering both passive and active cooling, saving time, money, and space over building two separate systems.
Integration with other renewables - Can be integrated with other renewable technologies like solar & battery storage for example
Long Lifespan - Unlike gas boilers which have an average life span of 12 years. Ground source heat pumps have a lifespan of 25-30 years and the ground collectors have a lifespan of 100 years or more.
Keep everyone happy - Intelligent zone controls and the ability to concurrently heat and cool one room (ideal for different temperature preferences) so stop those arguments & get a ground source heat pump installed by the experts at C Brookes Plumbing & Heating.

Advanced Technology - Ground source heat pumps are more advanced than other heating systems with the capacity to integrate with smart tariffs and self-optimize in order to save energy and money.
NEW £5000 grant available! (Government Funding) - The Renewable Heat Incentive (RHI) was a government-created financial incentive scheme designed to boost the use of renewable heat across the UK and, as a result, reduce national carbon emissions. From April 1st 2022, a new Government scheme will be replacing the RHI, whereby the government will offer a grant of £5000 with a heat pump installation. This grant is not like the RHI, which was payable over 7 years, but in fact, is payable upfront!
Please contact us if you need a ground source heat pump installed, in Bristol!
If you'd like to learn more about heat pump installations, repairs, or servicing, please get in touch with us right now. If you have any questions about our heat pumps or would like us to offer you an estimate, please contact us and we would be pleased to assist you. You can reach us via our website's contact form or by phone at 07716 101545. Thank you for your time, and we look forward to hearing from you.
Our installers provide heat pump services in all local locations, including Winterbourne, Yate, Bristol, Bradley Stoke, and Thornbury.