If you're in the process of looking for a boiler installation, it's extremely important to go with a reliable and reputable boiler installation service. All the work suggested in this article should be completed by a Gas Safe Registered engineer. It's easy to get complacent when you've had a brand new boiler installed, and to neglect the necessary maintenance to give your boiler the best start in life. The good news is once you know, it's easy to make the right decisions to prolong the life and health of your boiler. So we at C Brookes Plumbing & Heating have compiled the most common new boiler mistakes. If you need any more advice get in touch or you can check out our boiler services.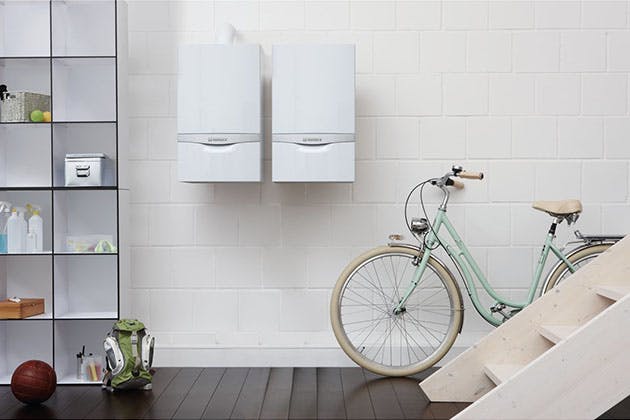 Choosing the wrong heating engineer or boiler brand

Choosing the right boiler installation company is a vital stage of getting a new boiler is choosing the right boiler installation company. We recommend getting independent, reputable boiler installation services for the accountability and care that it takes to build up a good reputation. Our heating engineers have the expert knowledge to guide you through the process of replacing and refreshing your central heating. You should also consider the brand and model of your boiler. There are a number of good choices when it comes to boiler brands and your engineer can usually guide you to making the right choice. A warranty can give you peace of mind and be a sign of the longevity of the boiler model.
Neglecting to service your boiler
Regular annual servicing is a must when it comes to keeping your boiler alive for years to come. Service usually involves routine test and checks to make sure your boiler is running efficiently and safely. The checks can often result in problems being caught early reducing expensive repair costs. Servicing is the best way to keep your monthly bills low and the efficiency of your boiler high.
Not pencilling in a power flush
Once you've chosen a Gas Safe Registered Engineer, settled on the brand and booked in your next boiler service there's one more thing you can do to really push your boiler's longevity and efficiency to the maximum. A power flush will clear your system getting rid of any build-up of sludge and limescale. It's not something you have to do straight away after your new boiler has been installed, but it's good to have a rough date in mind.

Contact us today for a new boiler in Winterbourne
We are based in Winterbourne, but cover all the surrounding areas including Yate, Bradley Stoke or Thornbury, give us a call on, 07716 101545, send an email to cbrookesplumbing-heating@outlook.com. Or if you prefer, you can even send us a message via our contact form on our website.

Whilst you wait for our team to get back to us why not check out some of our most recent boiler installations on our gallery or see what our customers have to say about our boiler installations on our reviews page.