The renewable heat incentive is a government initiative that encourages the installation of renewable heating solutions such as ground/air source heat pumps and solar. This program pays you a percentage of the heat you generate from your renewable energy source for the first 7 years of installing your new heating technology.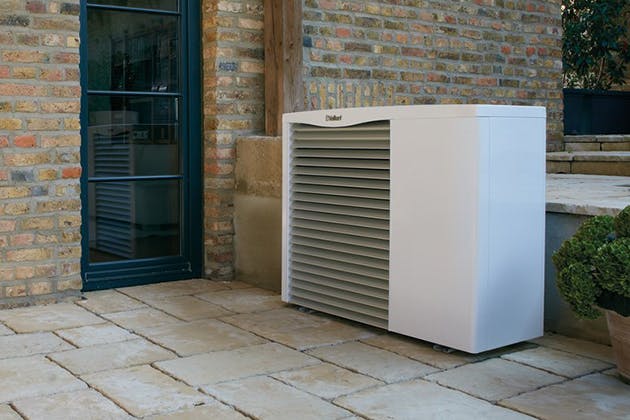 How to be eligible for the Renewable Heat Incentive
1. Get an eligible renewable heat source installed in your home
Eligible renewable energy sources include any MCS approved renewable heat source.
MCS is an accreditation scheme that ensures that renewable energy sources are up to a high standard and provide excellent benefits to the environment as well as produce low carbon.
You should opt to get your renewable heating source installed by renewable energy experts to ensure that installation is completed safely and effectively. For more information on our installation of MSC approved renewable energy sources in your home, get in touch with us today.
2. Get an Energy Performance Certificate(EPC) for your home
EPC contains information on how much it costs to heat your home as well as recommendations on how you can improve your home's energy rating.
Once you have both of these checked off the list you are then eligible to claim RHI. It's important to note that new build properties are not eligible for claiming RHI
How much do you earn back with RHI?
The RHI scheme involves 28 payments over the course of the 7 years that you are eligible for the plan. The amount you are paid is based on a number of factors including:
Heat demand stated on EPC

System efficiency

Tarif rate
These factors are used to determine how much you are paid during each quarter. Depending on your individual set-up in your home and the amount of heat energy you are producing, you could earn a significant amount back from your initial investment.
RHI payments for a typical 4 bedroom home can potentially exceed £20,000 for the duration of the 7 year RHI period.
To find out exactly how much you are likely to earn back with RHI in your home, take a look at the Renewable Heat Incentive calculator by selecting the button below:
Want to convert your heating to take advantage of RHI?
By selecting experienced and qualified experts when it comes to renewable heat sources, you can make sure that your heating system is eligible for claiming RHI. C Brookes Plumbing & Heating are your local renewable heating energy experts in Winterbourne, Yate, Bristol, Bradley Stoke and Thornbury.
We provide installation of a range of renewable technologies and can provide installation of MCS approved heating products such as:
Air source heat pumps
Ground source heat pumps
Solar PV
Hybrid system
We are also approved partners of MCS certified renewable technology company, Snugg Systems (no. NAP31849) who create cutting edge renewable systems that are approved for RHI.
To book in or enquire about renewable heat sources for your home simply call 07716 101545 or for more information select the button below.


Other advantages of switching to renewable energies
Aside from claiming your entitlement to RHI, there is also a range of other enticing reasons to switch to renewable energy for heating your home including:
Save money on your monthly bills:
Savings for your monthly bill can be significant, meaning that you can expect extra savings on top of your RHI. If you decide to opt for an air source heat pump, you will only have to pay or generate the electricity required to operate the fan. The heating energy is generated free of cost. This means that aside from the initial investment to convert your home's heating system to be compatible with an air source heat pump - you can look forward to saving significant amounts on your monthly outgoings.
Reduce your impact on the planet
Heating homes has been a massive contributor when it comes to the carbon footprint. Burning fossil fuels is an outdated way of producing heat for your home and one that is slowly being phased out by excellent alternatives that are friendlier for the environment.
Get your home prepared for future legislation changes
With talk of banning gas boilers in the near future, it is an excellent time to make the switch and prepare your home for future changes in the law for gas boilers.
Get in touch with your local renewable experts to make the switch
To contact C Brookes Plumbing & Heating and enquire about switching to renewable heating technology in your home, give us a call on 07716 101545 or get in touch via our contact form. We provide our renewable energy expertise throughout Winterbourne, Yate, Bristol, Bradley Stoke and Thornbury.