Have you noticed that your radiators aren't heating up as quickly as they once were? Has your central heating system stopped working as well as it used to? Well, this could well be because you have not bled your radiators in a while. You may think that bleeding radiators is something that needs to be done by a qualified heating engineer or plumber, but in fact, this is a very easy thing to do by yourself with the help of a step-by-step guide! Read this blog post to find out how to do it!
How do you bleed a radiator? (Step-By-Step Guide)
The first step when bleeding a radiator is to turn off your central heating system, allowing all radiators and towel rails to cool down a bit before you bleed them. This will ensure that you avoid any potential dangers of getting burnt by hot water that could squirt out from the radiator.
Locate the radiator bleed screw on the side of the radiator. This will be the slot that your radiator bleed key will need to be inserted into in order to release the pressure inside your radiator.
Ensure that the area below the radiator is covered by a plastic sheet or protective material in order to protect your carpets or flooring. There could well be some drops of water that could stain carpets (especially lighter colours).
You then need a radiator bleed key, which if you can't find it, can be easily bought online, and a small container to catch any water.
Hold the container just underneath the bleed screw to catch any dribbles of water that might be falling onto your floor. (Top tip: doing so at a slight angle will also allow you to catch any water that squirts out if you open the radiator bleed valve too quickly.)
Slowly release the valve and you should expect to hear a hissing noise; this is air escaping from your radiator! Don't worry, this is exactly the right thing that you should be listening out for. Ensure you do this slowly as doing this too quickly will mean that hot water will squirt out and could harm you if you're not careful!
As the hissing quietens down, this is a sign that the last bits of air are being released, so you should be ready to close the bleed valve when the hissing stops, at which point you should close the valve.
There you have it! You have successfully bled your own radiator without the help of a professional heating engineer - well done!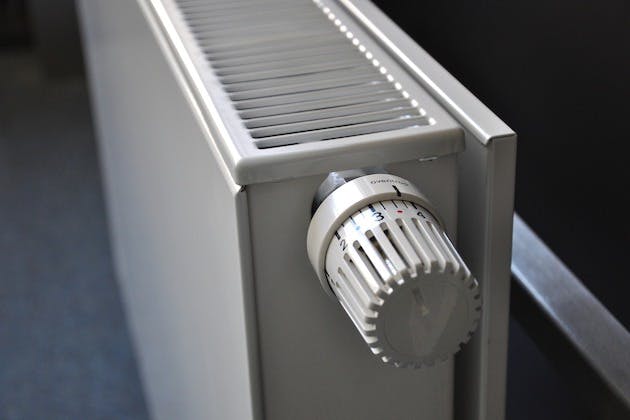 Get in touch with us for all your plumbing and heating needs



If you need any more tips and advice about your central heating, then get in touch with CBrookes Plumbing & Heating today. We are based in Winterbourne, but cover all surrounding areas such as Bradley Stoke, Yate and Thornbury, so if you need our help, then call us on 07716 101545 or send an email to cbrookesplumbing-heating@outlook.com. Or if you prefer, you can even send us a message via our contact form on our website.